Al urjoonul qadeem of Jumada-al-Oola 1447: November 20 & November 19, 2025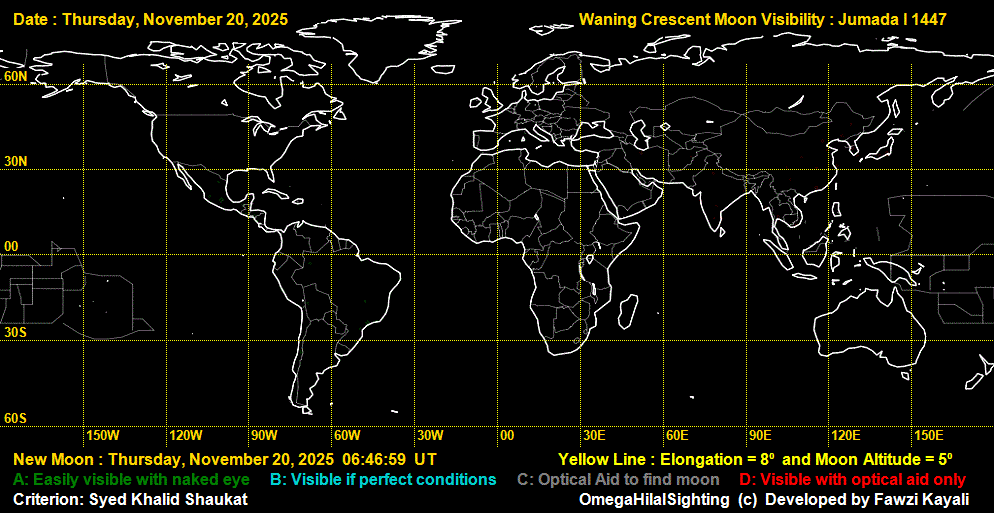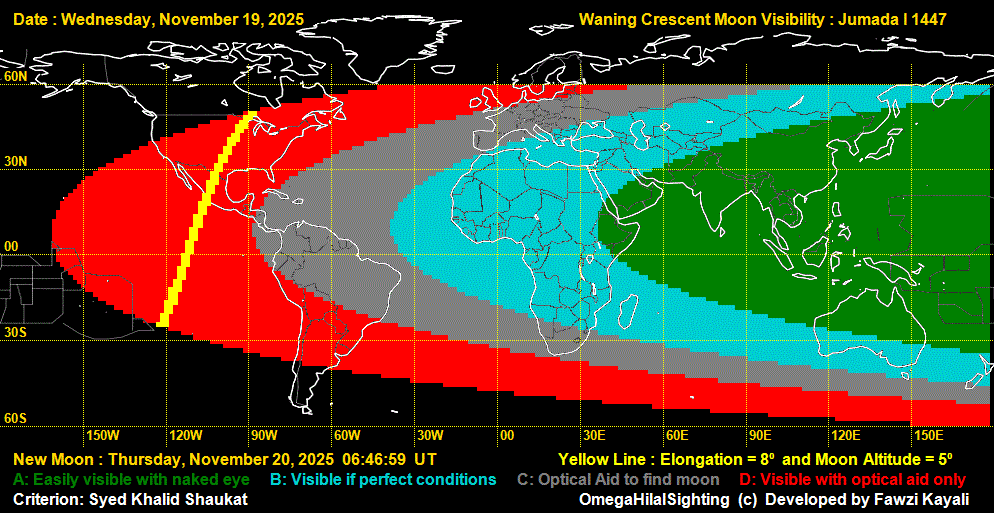 New Crescent Moon of Jumada-at-Thania 1447:
The Astronomical New Moon (conjunction) is on November 20, 2025 (Thursday) at 6:47 UT.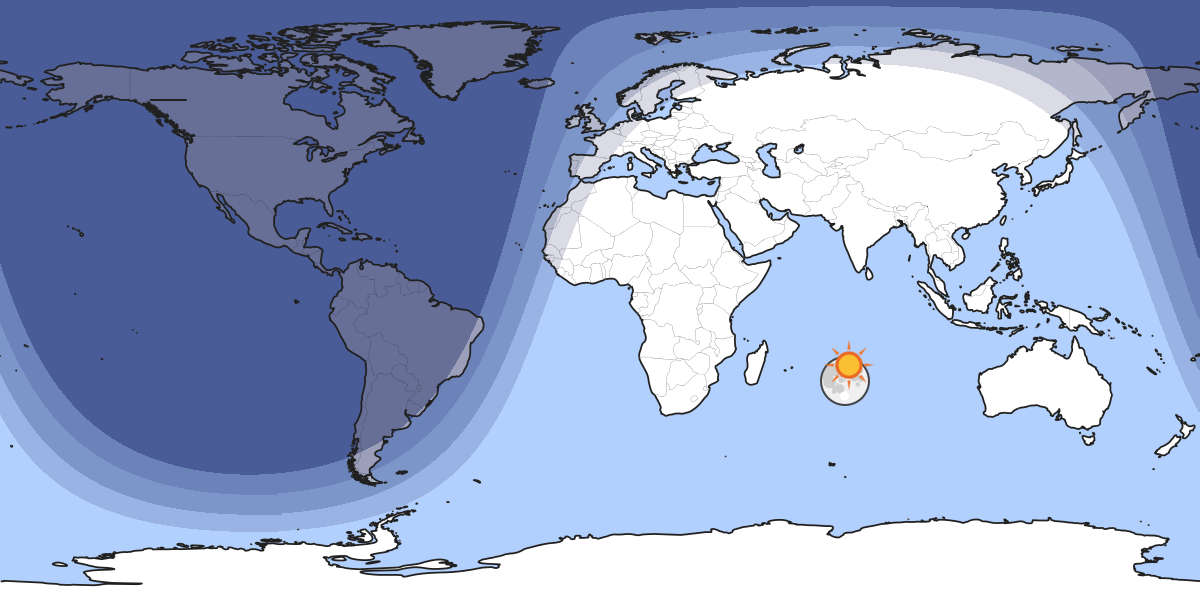 On November 20, the moon can not be seen by naked eye where in the world. On November 21, it can be seen from Australia westward but in Southern Hemissphere. On November 22, it can be seen in almost the whole world (See visibility curves).

The earliest reported sighting of the new crescent was on ......... from ...................
November 20, 2025 (Thursday):
---
November 21, 2025 (Friday):
---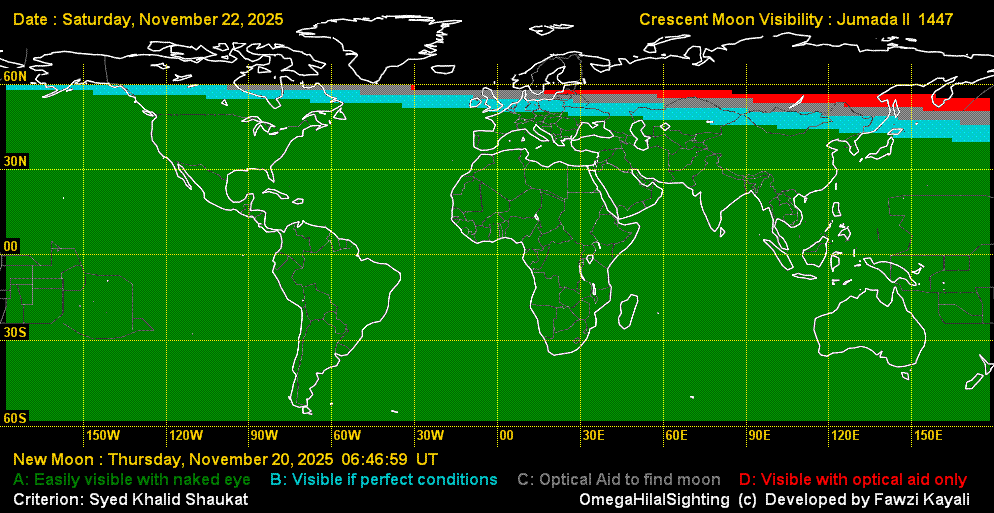 November 22, 2025 (Saturday):
---