Al urjoonul qadeem of Safar 1441: October 28 & 27, 2019
New Crescent Moon of Rabi al-Awwal 1441:
The Astronomical New Moon (conjunction) is on October 28, 2019 (Monday) at 3:38 UT. On that day, the moon may be seen in Americas with difficulty and in Hawaii and Polynesian Islands easily. On October 29, it may be seen in almost the whole world (See visibility curves).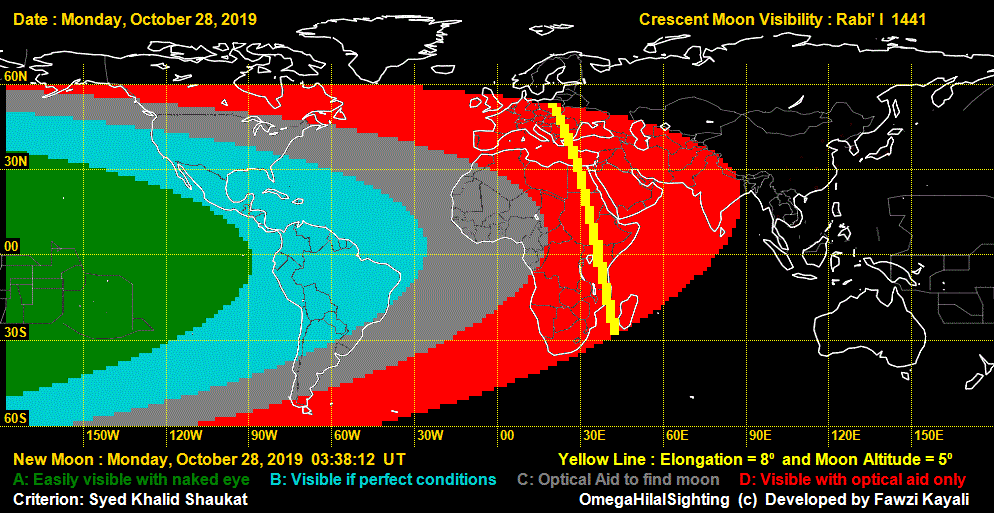 The earliest reported sighting of the new crescent was on ................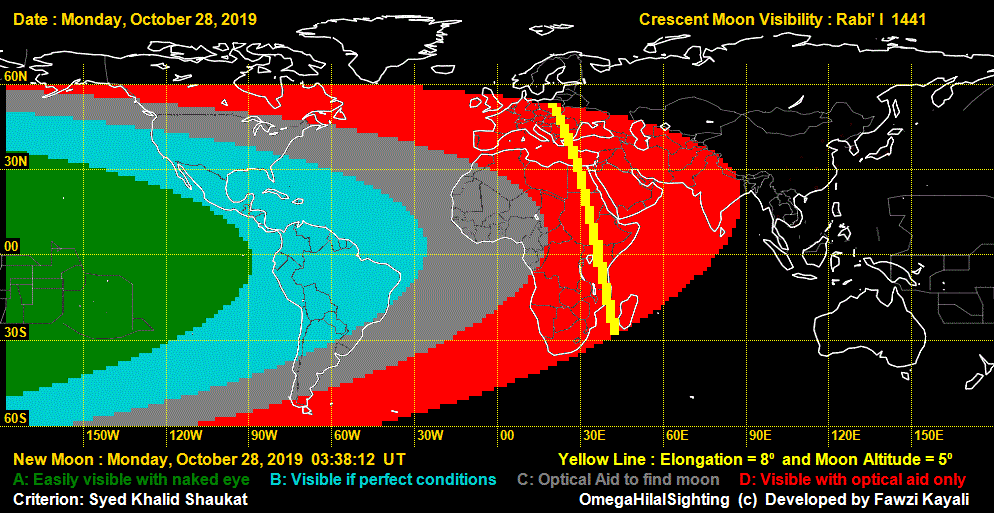 October 28, 2019 (Moday):
---
October 29, 2019 (Tuesday):
---